Shipping Information
ike many other retailers this year, we're experiencing higher than usual demand for our products coupled with slowdowns from our shipping partners. In order to avoid inventory shortages and delivery delays, we're encouraging you, our valued guest, to place orders early. It's the best way to ensure your favorite chocolates are in stock and will arrive on time. When placing your order, please make sure that the shipping method you select takes into account the following:
1) Travel time
2) Current weather at final destination
If you are shipping to a warm weather state, the system will automatically assign WARM WEATHER SHIPPING as the preferred means of transport to ensure the product arrives in perfect condition. You may elect to change the shipping method assigned in the shipping section of your shopping cart. However, if your order contains heat-sensitive products and you select an alternative method, we cannot claim responsibility for OR replace melted product.
Shipping Charges
Shipping charges are applied per address. Prices are valid for shipping within the continental United States. The rates listed do not include Saturday or Sunday delivery. Like all businesses, Munson's Chocolates has seen significant increases in shipping costs from its carriers in addition to fuel surcharges. While we have been absorbing these elevated costs for the past 2 years, we must now modify the cost to ship our products to reflect these increases.
Please note: we are not able to ship to P.O. box addresses.
For CT, MA, RI, VT, NH, NY and NJ Only
| Candy Total | UPS Ground | Warm Weather Shipping |
| --- | --- | --- |
| $0.01 - $20.00 | $11.75 | $17.95 |
| $20.01 - $40.00 | $12.80 | $19.05 |
| $40.01 - $80.00 | $13.90 | $20.20 |
| $80.01 - $120.00 | $14.95 | $34.80 |
For All Continental States Except CT, MA, RI, VT, NH, NY and NJ
| Candy Total | UPS Ground | UPS Second Day | UPS Next Day | Warm Weather |
| --- | --- | --- | --- | --- |
| $0.01 - $20.00 | $12.80 | $26.15 | $44.90 | $36.55 |
| $20.01 - $40.00 | $13.90 | $28.70 | $44.90 | $38.70 |
| $40.01 - $80.00 | $14.95 | $31.40 | $44.90 | $43.25 |
| $80.01 - $120.00 | $16.00 | $33.70 | $56.15 | $73.05 |
For Orders Going to Alaska, Hawaii, Puerto Rico, Canada and APO, FPO, or Overseas Addresses:
Special handling is required. Please contact us for pricing at 1-860-649-4332.
What If I Entered an Incorrect Address?
Munson's Chocolates cannot be responsible for incorrect shipping addresses. There is a $17.80 fee assessed for any address corrections made by the carrier in order to ensure proper delivery of your shipment. Munson's will not issue any refunds or credits for packages refused by the recipient or for an incorrect shipping address.
When Will My Order Ship?
During the Holiday Season Typically your order will ship within 3 business days from when your order was received.

You may want to upgrade your shipping service to Next day or second day service to make sure your gift arrives on time. ( see below for priority shipping days)

We cannot guarantee the exact date orders will arrive. We appreciate your patience as our teams work to safely & quickly process your order. We may, on occasion, delay your shipment a day or two if your selected destination is experiencing unseasonably warm temperatures.
When you select priority shipping:
Next Day Packages ship Monday - Thursday - before noon EST) ( not Friday - Sunday)
Second Day Packages ( Including Warm Weather Packaging) ship Monday - Wednesday - before noon EST) (not Thursday - Sunday)
Please keep this in mind when placing your orders.

SUMMER SHUTDOWN SCHEDULE

Please Note that our Order Department and Shipping Departments are closed during the following dates below. No orders will be processed or shipped during these dates. Orders received during these dates will be processed the Monday we return from each shutdown.

June 30 - July 9
July 21 - July 30
August 11-August 20

Mid-April Through October:
All UPS GROUND orders placed mid-April – October are shipped Monday through Wednesday
PLEASE NOTE: We do not hold orders to ship for later dates, when your order is placed please expect it to ship within 1-3 business days from when your order was received.
Warm Weather Shipping
Chocolate will melt when exposed to temperatures above 72°F! We guarantee that your chocolates will arrive in perfect condition when shipped with our warm weather shipping option: Warm Weather shipping includes: Second Day shipping in heat-resistant packaging with ice packs.
If you choose to ship chocolates without the shipping and packaging recommended by Munson's, we must ask you to take responsibility for the condition of the chocolate upon its arrival. Chocolate damaged due to heat exposure will not be replaced. We ask that you check the weather in the location you are shipping the package to, and select the best shipping option to protect your purchase from melting.
Munson's Chocolates cannot be responsible for damage to unclaimed gifts due to incorrect addresses, the recipient not being home, or the recipient not being informed that a perishable package will be delivered.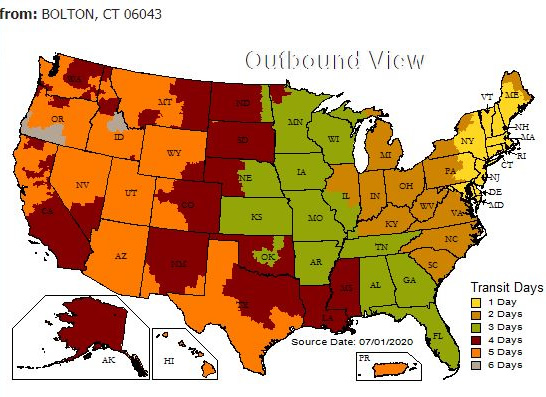 Refund Policy
All sales are final.