Milk Chocolate Malted Ball Tin With Logo 24 oz.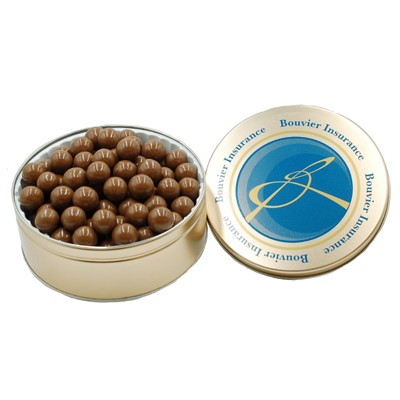 Description
This item requires your logo.
Your clients will rave about getting a gift of Munson's famous chocolate malt balls! A favorite chocolate creation for over 70 years, no one makes malt balls better than Munson's! Served in a tin customized with your business logo, our chocolates make the perfect business gift all year round. (Includes 2 color logo - If your logo has 3 or 4 colors please select the 3 or 4 color option)
Save 10% on orders over $500
Save 15% on orders over $1000
Save 20% on orders over $2500
Save 25% on orders over $5000
Discounts are applied at Checkout.