Its a Shower 1 oz ea.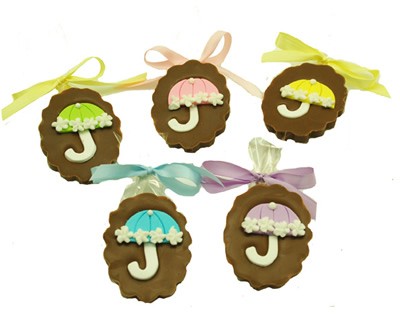 Description
The umbrella has long been a classic symbol of baby and bridal showers. We added a chocolatey twist by placing each umbrella on a hand crafted mold. Note: The umbrellas are assorted and can't be ordered by color. Please allow 3 weeks to complete your order. Need it sooner? Call us at 860 649 4332. Customers will be notified via e-mail of their assigned pick up date. (price includes custom label)
$2.80
This item is currently unavailable.