Create Your Own Custom 36 Piece Assortment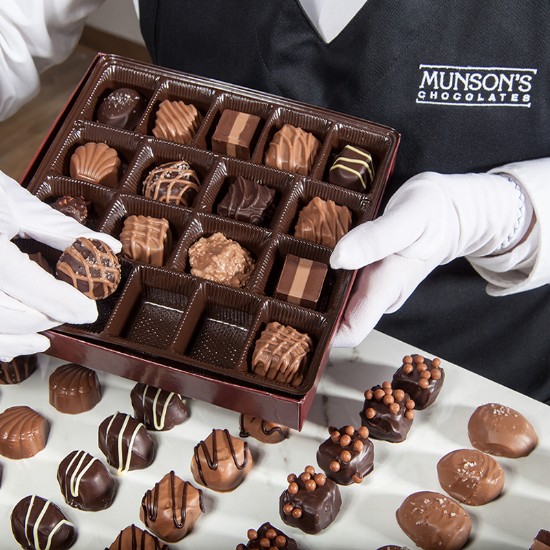 Description
Create a personalized chocolate assortment filled with (36 Pieces) your favorite Munson's Chocolates! Your chocolates will be hand packed (select up to 4 flavors) into one of our gift boxes and finished with a satin stretch bow.
Choose from some of the following flavors: our famous triple chocolate layered truffles, our award-winning vanilla caramels, sea salt caramels, peanut butter centers, peanut butter caramel, almond, peanut & coconut clusters, coconut royals, marzipan, raspberry jelly, raspberry cream, lemon, orange and raspberry creams, creme brulee, mint melt a way.
$38.25
This item is currently unavailable.