Chocolate Truffle Sauce Topping 9 oz.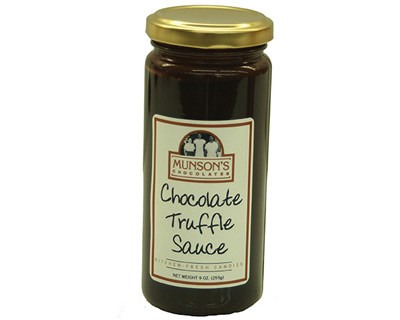 $10.98
This item is currently unavailable.
Description
Is your ice cream lucky enough to be topped with our decadent chocolate truffle topping? Simply imagine the rich, creamy taste of a Munson's truffle cascading down a dish of your favorite ice cream to create an irresistible taste sensation.