Chocolate Bridge Mix Tin With Logo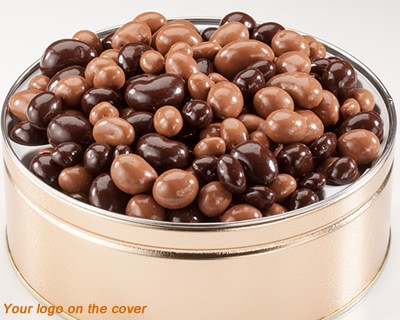 Description
This item requires your logo.
Leave a lasting impression with your company logo on a tin of Munson's chocolate bridge mix. A combination of chocolate covered peanuts, raisins, and cashews covered in milk and dark chocolate.
$35.00
This item is currently unavailable.
Save 10% on orders over $500
Save 15% on orders over $1000
Save 20% on orders over $2500
Save 25% on orders over $5000
Discounts are applied at Checkout.