Custom Chocolate Donuts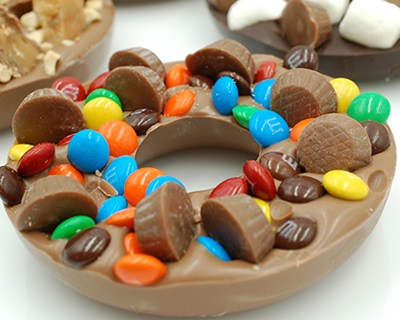 Description
Munson's new Custom Chocolate Donuts allow you to create your favorite sweet concoction! Each part of our solid chocolate "donut" is selected by you and made by our award-winning chocolatiers. Each order contains 3, 2oz donuts.
Step 1: Select Your Base. The foundation of your donut, your selection of expertly-blended milk or dark chocolate from our family's 70 year old recipe.
Step 2: Choose Your Toppings. From savory to sweet, select up to 3 toppings for each "donut."
Note: Please allow 3 days to create your custom "donuts." To pickup items in store or questions, call to speak to our chocolate specialists at 888-686-7667.
$15.98
This item is currently unavailable.