Chocolate Nuts and Chews Assortment 1 lb.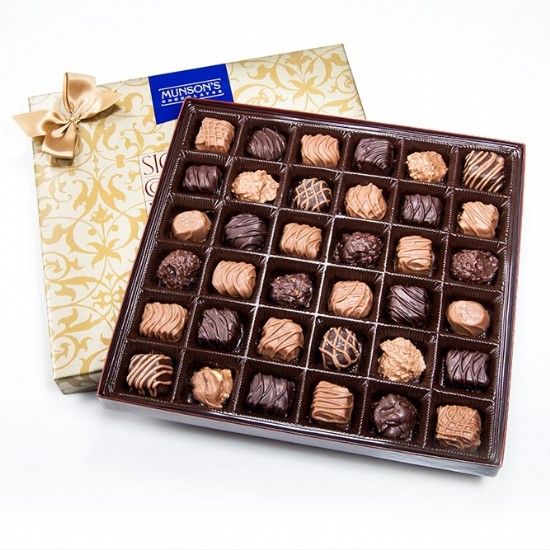 $29.75
This item is currently unavailable.
Description
Our 1-lb. Munson's Chocolate Nut & Chew Assortment is filled with our most popular crunchy and chewy chocolate confections. With 36 pieces in this box, you're sure to find a favorite bite of sweetness. Every piece is hand-packed to create a luscious variety of chocolate pieces, like our famous almond toffee butter crunch and award-winning vanilla caramels, sea salt caramels, peanut butter caramel, creme brulee, peanut clusters, pecan caramel, peanut, coconut & almond clusters, and more. Each piece is drenched in our milk and dark chocolate to create the ultimate crunchy, chewy assortment. Packaged in a box with stretch cord bow.