8 oz. Mothers Day Assortment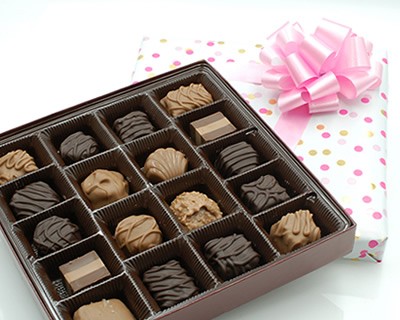 $16.98
This item is currently unavailable.
Description
Our 8 oz. Mother's Day Chocolate Assortment is filled with our most popular confections. With 18 pieces in this box your sure to find a favorite bite size of sweetness. Every piece is hand packed to create an assortment that includes a luscious variety of milk and dark chocolate pieces, like our famous Triple Chocolate Layered Truffles, Almond Toffee Butter Crunch, Award winning vanilla caramels, sea salt caramels, butterscotch caramels, peanut butter centers, almond, coconut clusters, orange cream, raspberry jelly, and more.
Each piece is drenched in our milk and dark chocolate to create the ultimate assortment. Wrapped in beautiful polka dot paper and special pink bow.